Working News
 

 
 2022
GENEROUS SPONSORS OF THE 2022/23 FIELD TRIALS

14 dog Breed Only All Aged Stake (Driven) Tuesday 8th November 2022, Six Ashes, Nr. Bridgnorth Shrops.
2 DAY QUALIFYING BREED ONLY OPEN STAKE  for 24 Golden Retrievers, Monday 28th  and Tuesday 29th November 2022, at Packington Estate, Meridon, Warwickshire. 
JUDGES: D. Field (A), L. Hill (A), C. Aston (B), K. Smith (B)
14 Dog Breed Only Novice Stake (Driven)  Tuesday 17th January 2023, Six Ashes, Nr. Bridgnorth, Shrops.
ANNUAL BREED ONLY WORKING TEST 24th April 2022. Owlpen,  Stroud,  Glos,
Click Here for Working Test Schedule
Click Here for Working Test Entry Form
Field Trial Secretary: Mr. Graham J. Bird, 5, Arley Lane, Shatterford, Nr. Bewdley, Worces. DY12 1RZ
email: grcftsecretary@gmail.com
Tel: 01299861267
2021
Breed only Field Trials 2021/2022 are listed on the programme page the updated Schedule and entry form will be available on the download page later this week
CLUB BREED ONLY ANNUAL WORKING TESTS 2021: Cancelled
2020
Our working events are generously sponsored by Skinners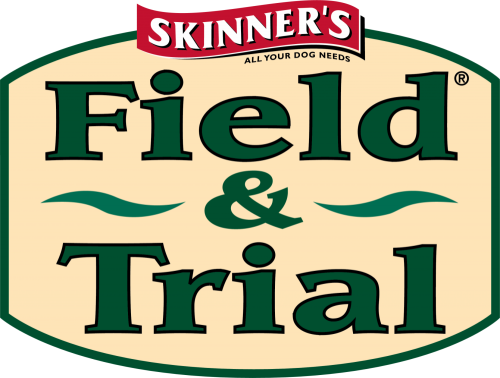 2020
ANNUAL WORKING TESTS (Breed Only ) – SUNDAY 19TH APRIL 2020 At Rhymney, NP22 5QU By Kind Permission of The Duke of Beaufort and Wesley Thomas.
CLICK BELOW FOR SCHEDULE AND ENTRY FORM:
CANCELLED DUE TO CONCERNS FOR MEMBERS AND COMMITTEE WELFARE WITH THE ON GOING CORONA VIRUS SITUATION.
---
******IMPORTANT UPDATE BELOW******
FIELD TRIALS: 
Unfortunately,  it is with great sadness and regret that the Officers, Field Trial sub committee and the executive committee of The Golden Retriever Club, after careful consideration of the Kennel club's recent guidance for the resumption of licenced events, have made the decision to cancel all of the club's field trials planned for 2020. We as a club have a duty of care to our members, competitors, Judges, Hosts, helpers, and committee. We feel at this time with the ongoing problems and outbreaks across the UK that it would not be sensible or worth the risk to hold these events. We wish all our members the best in these strange times. Please stay safe everyone and let's all hope for something a little more normal next year. (UPDATE 25/08/2020).
FIELD TRIAL SCHEDULE 2020/21
Held under Kennel Club Ltd Rules and Regulations
ALL-AGED STAKE For 14 Golden Retrievers Thursday, 8th October 2020, at Teffont Magna, Wiltshire.
By kind permission of Mr. Ed Waddington, and the generous invitation of Mr. and Mrs. Henry Pelham.
JUDGES: Mr. J.L. Stubbs (A134), Mrs. S. Richardson (B3214), Ms. G. Yates (NP3138), Mrs. B. Payne (NP3978).
Closing date: Monday, 28th September, 2020.
Entry fee: £40 (£50 non-members)  CANCELLED
---
NOVICE STAKE 1   for 14 Golden Retrievers, Friday, 16th October 2020, at Bowerchalke, Nr. Salisbury, Wiltshire.  By kind invitation of the Mann family.
JUDGES: Mr A Wright (A2617), Mr J Keegan (A2858), Mrs S Jordan (NP3953), Mr B Ross-Smith (NP2782).
Closing date: Wednesday, 7th October, 2020.
Entry fee: £40 (£50 non-members)  CANCELLED
---
NOVICE STAKE 2  For 14 Golden Retrievers, Tuesday, 27th October 2020, at Ogborne St. Andrew, Wiltshire.
By kind invitation of Mr. Rod Copplestone.
JUDGES: Mr. J. Birkett (A10), Miss J. Evans (B2898), Mrs. J. Mann (NP3433), Mrs. J. Gardner (NP3668).
Closing date: Monday, 19th October, 2020.
Entry fees: £40 (£50 non-members)  CANCELLED
---
2 DAY QUALIFYING OPEN STAKE  for 24 Golden Retrievers, Monday 23rd and Tuesday 24th November 2020, at Packington, Warwickshire. By kind invitation of Lord Guernsey and Mr. A. Taylor
JUDGES:  Mr. R. Atkinson  (A5), Mrs. J. Rainey (A59), Mrs. L. Harris (B3002), Mr. C.Perry (B3550).
Closing date: Saturday, 14th November, 2020.
Entry fees: £50 (£70 non-members)  CANCELLED
2019
Annual Breed only working tests 28th April 2019, Puppy, Novice Dog/Novice Handler, Novice, Open & Veteran. By Kind invitation of Mr. Andrew Wright, to be held at Ware, Hertfordshire.   CANCELLED DUE TO LACK OF ENTRIES
SCHEDULE:  Click Here
ENTRY FORM: Click Here
All Aged Trial: Friday 13th.  September 2019, Ampton, Suffolk. Judges: Jim Gale (A), Graham Stanley (B), Joy Venturi-Rose (B), Mr. Paul Wheeler  (NP) THE DRAW FOR THIS TRIAL HAS BEEN DONE. IF YOU ENTERED BUT HAVE NOT RECEIVED THE DRAW PLEASE CONTACT FIELD TRIAL SECRETARY MRS. MARY PALK.
Novice Trial 1: Monday 7th October 2019, Teffont, Wiltshire. Judges: Nick Coates (A), Dave England (B), Vickie Prichard (NP), Stuart Robson (NP)
GRC Two Day Stake: MONDAY 28TH & TUESDAY 29TH OCTOBER, 2019, LILAC FARM, KINGS LYNN, NORFOLK. JUDGES: R. Tomlinson (A) K. Doughty (A) N. Clitheroe (B) Peter Fulcher (B)
Novice Trial 2: Wednesday 20th November,Holway, Dorset, Judges: Steve Ashby (A), Keith Sandercock (B), Alex Brain (NP), Helen Ford (NP)
2018
Saturday & Sunday 19th & 20th May 2018 Working Weekend.
 INTERNATIONAL WORKING TESTS (for Golden Retrievers only) at The Ilchester Estates, Dorset by kind invitation of The Hon. Mrs Charlotte Townshend. Mrs Townshend is the great-grandaughter of the 5th Earl of Ilchester who himself was the owner of Ada the originator of the Ilchester line of 'yellow retrievers'.  Ada was given to Lord Ilchester by his uncle Lord Tweedmouth and her grave can be seen in the grounds of Melbury House.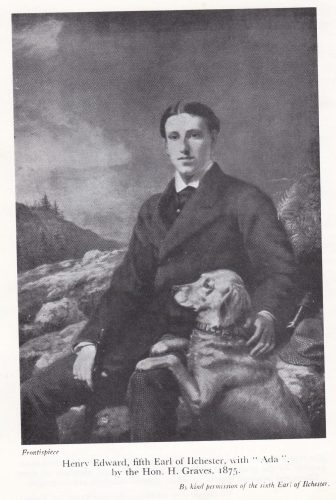 Saturday 19th  Abbotsbury Estate:  Puppy, Novice, Novice dog/novice handler, Veteran and Day 1 of Open tests
Saturday evening Holway Farms (By Kind Invitation of Robert Atkinson, Home of the well known Holway Goldens): An evening 'Mingling/get-together', including a small exhibition of the history of the breed. Camping/caravaning field available.
Sunday 20th Melbury Estate:  Day 2 of Open Tests, Fun Events for Spectators, and supervised visits to the Grave of Ada.
Please put these important dates in your diary.  Full details of the event, schedule and entry forms will be available on the website at the end of February 2018
Schedule and Entry Form for Working Weekend now available to download on the 2018 Anniversary page
Field Trials 2018/19 season
Monday 3rd September 2018 All Aged, Balcombe, W. Sussex.  CANCELLED DUE TO GAME CROP FAILURE.
Saturday 8th September 2018 Novice (1) Black Notley, Braintree, Essex
Tuesday 16th October 2018 Novice (2), Teffont Magna, Wilts.
"Re-scheduled"
Two Day Stake Friday 16th November, 2018 at Abbotsbury, Dorset & Saturday 17th November at Holway Farms, Dorset.

 Filed Trial Schedule 2018/19 

 Field Trial Entry Form
Index
 
 The Golden Retriever as a Working Gundog by
Graham Cox
 
 June Atkinson – 50 Years of Trialling Excellence
by Graham Cox
 

 Making Not Finding – A Tribute to Littlemarston Comma of Wydcombe
Copies of the video of the GRC 2 Day Stake in Nov
2000 are available from Paul French
http://www.paulfrenchvideo.com