2018 is a very special year for Golden Retrievers. It is the 150 year anniversary of the Breed.
The Golden Retriever Club wish to celebrate this anniversary with its members and all Golden Retriever Enthusiasts with Special events.
Below is the list of events hoped to be of interest to all, and will be added to as more information is available.
MONDAY 8th JANUARY 2018, Novice Trial, Teffont Magna, Wiltshire
SUNDAY 14TH JANUARY 2018, BREED APPRECIATION DAY, HELD ON BEHALF OF THE GOLDEN RETRIEVER BREED AND BREED COUNCIL FOR THE KENNEL CLUB JCF PILOT SCHEME This is one of the new seminars for the new Judges education system coming into operation in 2019. Morning talk on the Golden Retriever Breed Standard, followed by Multiple Choice Exam in the afternoon on the Kennel Club Breed Standard. BADs will be a mandatory requirement for all judges, for progression from Level 1 to Level 2 and 'all rounders' who wish to judge Golden Retrievers from the new Level 2. Click on the diamond to download the application form

      BREED APPRECIATION DAY APPLICATION FORM 14TH. JANUARY 2017
SUNDAY 25TH MARCH 2018,  AGM, 2pm. Meeting Room A, The Kennel Club Building, Stoneleigh Park, Coventry, Warks CV8 2LZ
Sunday 13th May 2018 Health Seminar @ The Kennel Club Building.
Speakers: Owen Davies MRCVS Medical Oncologist – speaking on mass cell tumours, haemangiosarcomas, & other malignancies that Golden Retrievers are predisposed to. Any preferred points for discussion or specific questions can be sent in advance. There will also be time for a Q&A session.
Associate Solicitor – Talking on Dogs & the Law. Q&A time to follow.
Presentation by Bob Gore MRCVS – on First Aid, at home & in the field. Q&A time to follow.
Saturday & Sunday 19th & 20th May 2018 Working Weekend.
 INTERNATIONAL WORKING TESTS (for Golden Retrievers only) at The Ilchester Estates, Dorset by kind invitation of The Hon. Mrs Charlotte Townshend. Mrs Townshend is the great-grandaughter of the 5th Earl of Ilchester who himself was the owner of Ada the originator of the Ilchester line of 'yellow retrievers'.  Ada was given to Lord Ilchester by his uncle Lord Tweedmouth and her grave can be seen in the grounds of Melbury House.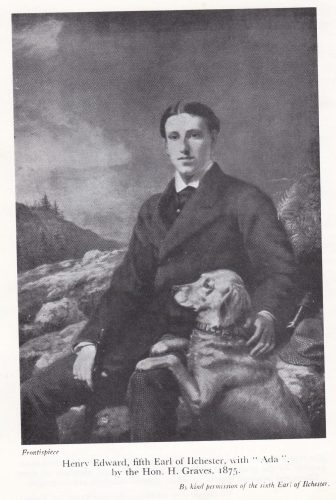 Saturday 19th  Abbotsbury Estate:  Puppy, Novice, Novice dog/novice handler, Veteran and Day 1 of Open tests
Saturday evening Holway Farms (By Kind Invitation of Robert Atkinson, Home of the well known Holway Goldens): An evening 'Mingling/get-together', including a small exhibition of the history of the breed. Camping/caravaning field available.
Sunday 20th Melbury Estate:  Day 2 of Open Tests, Fun Events for Spectators, and supervised visits to the Grave of Ada.
Full Results and Photographs are now on the "Working News Page" drop down menu
Please put these important dates in your diary.  Full details of the event, schedule and entry forms will be available on the website at the end of February 2018.  Click on the link below for the flyer.
CLICK HERE: 150 years celebration working weekend
We will  have The Golden Retriever Club shop selling club polo shirts, 150 year anniversary merchandise, and we will have a supply of the Centenary book. These books have been reduced to £30, they are very expensive to post because of the size & weight; so take advantage of being able to collect one of these fantastic books at a bargain price (they will not be printed again). Once they are gone they're gone! You could also collect for others or friends if they want to take advantage of this great offer.
Our Sponsors have been very generous and there will be a fantastic raffle with some brilliant prizes. So far we have:  First Prize: Portrait of your dog by Jane Van Soest-Smith (Gundog Artist) Valued £250, Adventure Sports Voucher for multi activity valued £50, BASC Leather & Canvas Gamebag, Brian Perry Handmade stick, Bristol Incubators Two Jackets, Herbert Hall Wines Two presentation boxes of 2 x English Sparkling Wine, Shooting Gazette 1 year Subscription, Skinners 15kg bag of dog food, Siccaro Supreme Pro Drying Coat, Summer Lodge Hotel Voucher for Lunch at Hotel Valued £70.
Then at the Holway Farm supper EVENING (Saturday 19th.): An Auction: 1-6 of Val Foss's Book of Champions (from GRC), the first 3 are out of print and much sought after, and A Superb Case of wine.
We also have very generous support from: BASC, Bamboo Coffee, Cornish Mutual, Mervyn Philpott, Siccaro, Skinners, Sporting Saint, & Yeovil Hire Company.
The schedule on the link above has all the venue details and post codes needed, and the link below is the running order for the event:
CLICK HERE: Working Weekend Running Order
Sunday 24th June Committee MEETINGS, Stoulton, (Finance & Executive Committee)
Saturday 21st. July 2018 Evening "Mingle" Hilton Hotel, Warwick, CV34 6RE  Dog Friendly Hotel, All welcome but numbers will be limited, Tickets £20 to include finger buffet and welcome drink. Application form will be uploaded soon, but email Angie Cooper if interested. Hopefully a chance to catch up with UK and Overseas Golden enthusiasts the evening before the 150 Year anniversary Championship Show. 
Click on the diamond below to download the Mingle application form, the form must be returned, and please note:  CARD PAYMENT IS ONLY AVAILABLE FOR NON UK PAYMENT, please email to arrange a convenient time to call and pay (details on form) …….UK applicants please send cheque or arrange to pay cash at a show
Tickets will not be sent, a list of names for paid guests will be on the door, full details of the evening will be on the web site by 6th July 2018
The Mingle is 7.30pm for welcome drink (Glass of Red or White Wine) & Buffet 8pm. If anyone not booked would like to come in to our Bar/Room from 8.30pm you are more than welcome to join us.

Sunday 22nd. July 2018 Championship Show
At the Kennel Club Building, Stoneleigh Park, Coventry, Warks. CV8 2LZ
Judges: Dogs: Ms. K. Ellis (Tenfield), Bitches: Mrs. S. Almey (Arbutus), Referee & Progeny: Mrs. V. Jones (Ninell).
 Monday 3rd September 2018 All Aged, Balcombe, W. Sussex.   Cancelled due to Game Crop Failure.
Saturday 8th September 2018 Novice (1) Black Notley, Braintree, Essex
Tuesday 16th October 2018 Novice (2), Teffont Magna, Wilts.
"Re-scheduled"
Two Day Stake Friday 16th November, 2018 at Abbotsbury, Dorset & Saturday 17th November at Holway Farms, Dorset. 
Sunday 9th. December 2018 Special Christmas/Anniversary Open Show.
at The Kennel Club Building, Stoneleigh Park, Coventry, Warks. CV8 2LZ
Breed Judge: Mrs. L. Cole (Rooksbury), Special Awards Classes: Ms. A. Douthwaite (Gracewood).